Along with the development of technology, there are more and more PowerPoint alternatives emerge on the market.  Some of them may not good as PowerPoint, but some of them are better much than PowerPoint such as Prezi, Powtoon and Focusky. Today, I want to pay attention to the Focusky with its unique zooming, panning and rotating effects.
Some people would question the function of those effects. I can 100% sure after reading this article. You would love them and clear yourselves with the functions.
Firstly, I would talk about the advantage of zooming and panning. Emphasize the import part of one picture or your product or anything else. Zoom in to make it much clearer to your audience. There is one thing need to be underlined that no matter how large you zoom in, the canvas is still clear as before for it is vector. Just rolling your mouse on canvas, you can easily zoom in and out of the object without blurring. Use pan and zooming to direct the audiences' attention exactly.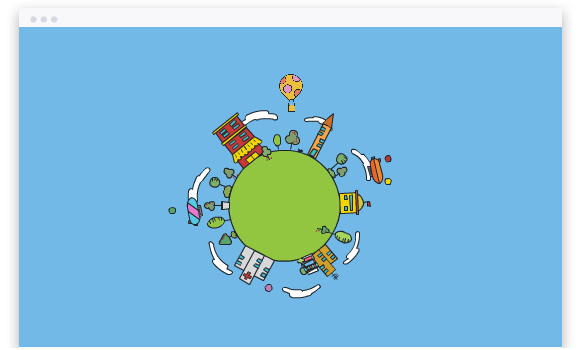 We all can understand the literal meaning of "rotate", but how does the presentation rotate? Actually, it means that from frame to frame, it can finish the transition through rotating. What's the rotating angle of the frames? It is all up to you. Use the mouse to change the angle of the frames. When presenting, you would see the stunning transition effect brought by the rotating function.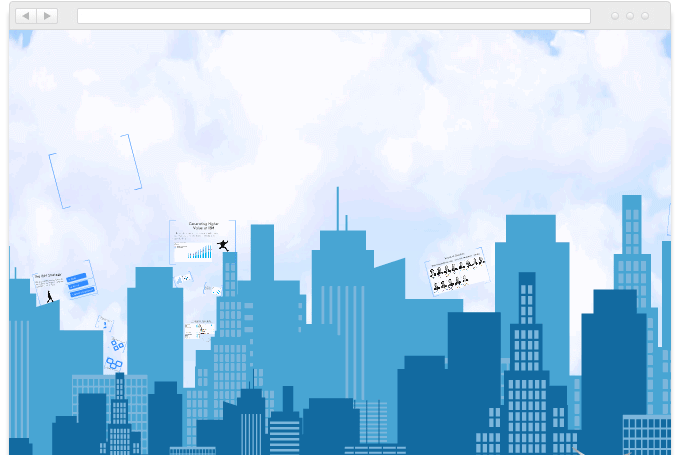 Zooming, panning and rotating are all can be done in Focusky without hassle. The presentation with these three effects should be focused on by much of audiences. By the way, these three effects is a drop in the bucket of Focusky. Below I would introduce more detailed functions for you guys.
Multimedia freely inserted
Different from PowerPoint, Focusky allows users insert various kinds of multimedia into the presentation.
Music – a presentation cannot be perfect without a piece of appropriate music.
Shapes – tons of shapes in the material library are available for everyone.
Video – further illustration of your theme and presentation. Catch the attention from audiences in the first time.
Slideshow – easily insert a photo gallery in the presentation to show more details of the topic and save more room for other contents.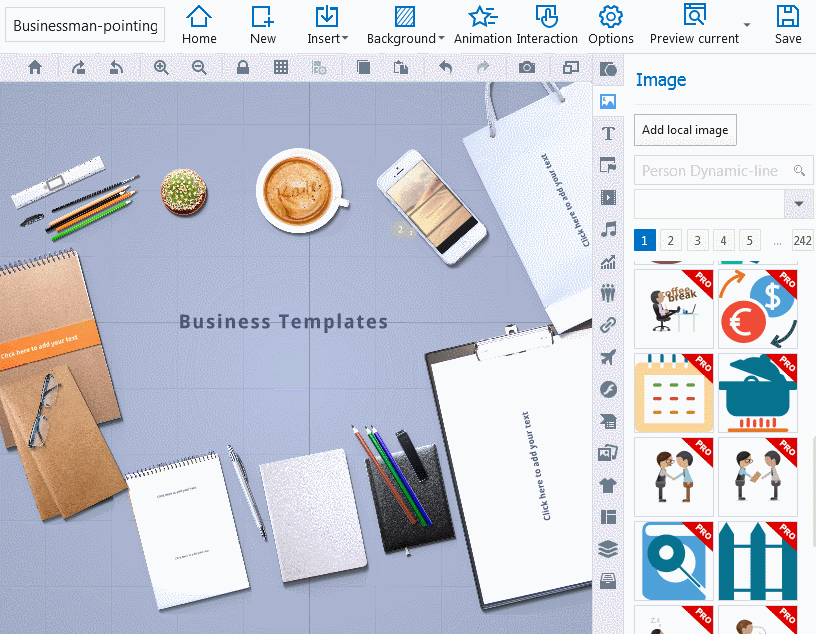 The PPT only can be opened by PowerPoint while the presentation made by Focusky can be open by any device. In Focusky, you can publish your presentation through 9 formats. HTML, EXE, ZIP, Uploading online, Video and more. (Know more on focusky.com) Next, just share the presentation via email to all your audiences. Besides, you are allowed to share your presentation on the social network like Facebook, Twitter and more. Let the world see your wonderful presentation.