Now we have been entering an explosion era of mobile devices. Mobile phones, pads, tablets e-readers and more mobile devices are rushing into our life. More and more businesses are turning to pay attention to the customer of mobile devices. Thus, it is high time to figure out one effective way to expand the customer base to mobile. As a marketer, I think it necessary to use some marketing tool to open and strengthen the mobile device market. From where I stand, I would like to make one mobile flip book to promote the business. Therefore, I come to seek help from the professional and free flip book maker, Mobissue.
As I know, Mobissue is one interactive flip book maker for creating and publishing engaging mobile experience without writing one line of code. What is amazing is that this software is very suitable for the novices or the amateurs to make one mobile flip book because it is quite simple to use, really without any complexity. Know more from the below videos.
Why a mobile flip book?
Flip book has already been so common in our life, but not the mobile flip book. Therefore, it would be so easy to attract mobile device customers to spend time on your flip book and your products. In addition, the mobile flip book is so easy and convenient to spread, which is critically important to your business. The more your flip book spread, the more customers you would attract.
How can a mobile flip book be created?
Images/ PDF to flip book in a flash
What you need to prepare are some beautiful images or a PDF for your products. Firstly, import the images/PDF into Mobissue. You would see the digital book from your images/PDF for a moment. Now, you would set the template as "flip" so that your digital book can be read just like one real book. Next, it is so amazing to tell you that you can choose one dynamic scene for your flip book and insert one piece of music as the background music.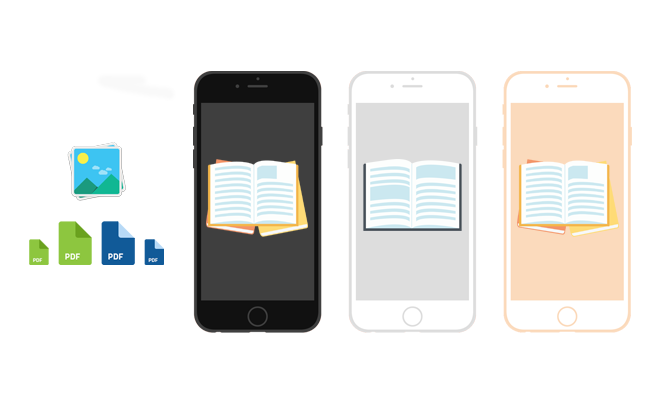 Animation editor for further embellishment
If you think it the end of the supplement of your flip book, you are wrong. Mobissue provides one powerful animation editor for further embellishment of your flip book. It is most common to insert one video about your product into the flip book with this flip book maker. You can insert HTML5 videos, YouTube videos and Vimeo videos into the flip book to enrich the content. Furthermore, in order to promote your business, that is wise to insert e-commerce button into the flip book to do business with it. The slideshow is another secret weapon for your business. You can put a photo gallery of the products to show them in details.
Multiple output formats
Besides you can share the flip book link via mobile devices. You can also publish your flip book as the formats below:
HTML – open via browser
ZIP – easier to store and share
EXE – easy to burn the flip book to CD/DVD
E-mail to – email zip file to friends and customers
To FTP server – publish your flip book to your site with FTP integrated
Save as Plug-in – save as WordPress & Joomla Issue Plug-in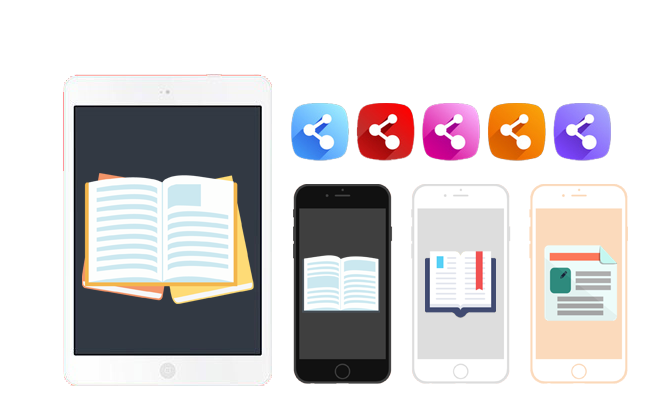 With such an appealing and powerful flip book as the above saying, how can't you make successes on the way to expand the customer base to mobile?